Vital Stats
Screen Name: N/A
Age: 18
Country: USA
Occupation: Student
Major: Political Science / Human Rights
Zodiac Sign: Gemini

Favorite
Music Genre(s): Alt Rock / R&B
Artist / Band: Nirvana
Guilty Pleasure Band: Korn
Show: Spongebob
Subject: History
Book: The Handmaid's Tale
Activity: Updating my site!
City: New York City
Season: Winter
Holiday: Christmas
Weather: Rain



mY sTyLe
Lee Pipes
Delia*s
Revolt Clothing
Free People
Columbia Sportswear
Echo Club House
CyberSpace Shop
Adidas
American Eagle
Nike
Champion

Shows That I Watch
The Amazing World of Gumball
Spongebob
Star vs. the Forces of Evil
We Bare Bears
The Loud House
Raven's Home
South Park
My 600 Pound Life
Shark Tank
Bring It
Deadly Women
Forensic Files
Unsolved Mysteries
Botched
The Rap Game
Martin
The Wayans Bros.
Fear Factor
MTV Cribs
Pimp My Ride
TRL (old)




Youtubers That I Heart
Kurtis Conner (a king)
Denzel Dion
Luke Alexander
ADoseOfBuckley
CS188
Honest
Empressive Channel
Scary Mysteries
Criminally Listed
Vailskibum94



Favorite Musicians
Nirvana < 3
Pearl Jam < 3
Nine Inch Nails < 3
Alice In Chains < 3
Silverchair < 3
Deftones
Blur
Led Zeppelin
Pain (so underrated)
Blink 182
Red Hot Chili Peppers
New Radicals < 3
Elliott Smith < 3
Prince
Green Day
Outkast
Whitney Houston
Mariah Carey
Rex Orange County
Mac Demarco
Cosmo Pyke
Lil Peep
A Perfect Circle < 3
Mary J Blige
BROCKHAMPTON
Rihanna
Cupcakke
Alicia Keys
Beyonce
The Temptations



Likes
Listening to / making music
eBay Shopping / Thrifting
Collecting old tech
Watching Youtube
Bad tik toks
Collecting lip glosses
Pop culture
Advocacy
Exploring big cities
Instant photography
Neocities
Studying history
Journaling
Memes / Reaction Pics
90$ / Y2K aesthetics

Dislikes
Studying
Hateful people
The trivialization of mental health
Instagram



A Little Bit More Personal


Hello! On the internet, I go by paintpastelprincezz or aolteen. I'm an 18 year old girl from New Jersey who loooves studying history, the old web, and of course, browsing Neocities. I am a college freshman and will be (hopefully) double majoring in Human Rights and Political Science. I'm not totally sold on a major yet, but I really want to work internationally - kinda like a foreign service agent. That's what I tell people. In reality, I want to be a musician, namely a vocalist. I am in love with singing and writing lyrics while I daydream about being a small indie artist. My future seems really uncertain at the moment, but even if I don't pursue music, I have my website as my little impact on the world. I have an itch to impact the world in some way, and I think that stems from wanting to prove my worth to others, and to myself as well. My website is a safe haven for me to sink into whenever I need to distract my mind. Thank you so much for visiting, and please remember to share and bookmark this page :)
Why Neocities?
This website was started by me due to my admiration of early web design and the late 90s / early 00s. Being born in 2001, I never had the chance to truly relish in the primitive era that made the web, well, the web. My site mixes the simple html aesthetic of late 90s web with way too many 2000s graphics. After a few unsuccessful attempts to find a website host that connected users together, I turned to Neocities due to the freedom that Neocities gives creators and the social aspect of the site. I love how Neocities is a blast from the past, but also uses modern features to create the best of both worlds!
~ Fun Facts ~
Last...
Song you listened to:: "Angel" by Angela Winbush
Song that was stuck in your head:: "I've Wasted So Much Time" by Enjoy
CD you listened to:: "Around The Fur" by Deftones
TV show you've watched:: what's tv in college?

Etc...
Searching for:: Happiness
If you were a crayon, what color would you be:: Black
What should you be doing:: Revising my Politics essay!
Do you believe in true love:: Yes
You like anyone right now:: nah
Is it more common for you to follow your heart or your mind:: My heart
Last thing you spent money on:: an ID holder lol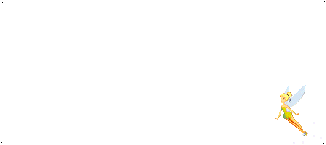 HOME
---
:: Last Updated: 9/18/2019 ::