---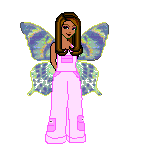 CURRENTLY LISTENING TO: "REMINISCING" BY LITTLE RIVER BAND


Hello! On the internet, my screen name is internetexplorerisevil. I'm a 19 year old girl from New Jersey who loves roller skating, the old web, and of course, Neocities. I am a college sophomore and plan to complete a B.A. in Africana Studies and a B.S. in Nursing. I am very interested in establishing reproductive justice amongst women by becoming a NICU nurse and hopefully midwivery afterwards. I plan to reside in either New York City or Atlanta, Georgia after my studies. I'm a huuuuge music fan and enjuying listening to various genres- rock, rap, r&b, metal, blues, folk, soul, etc.



I spend my free time reading books relating to racial health disparities, black history, women's rights, and self-help (ex: Chicken Soup for the Soul). I especially LOVE thrifting for books in my city. Oh, yeah -- thrifting! A huge interest of mine includes thrifting in the southeast for clothes, old technology, and toys. My apartment is decorated with tens of vintage items dating from the 1980s to the early 2000s, almost like a time machine!



I'm an avid music lover and I enjoy listening to music on my cassette player, my personal laptop, and my Hello Kitty radio. My favorite artists include Nirvana, Alice In Chains, Pearl Jam, Linkin Park, Silverchair, Green Day, Tyler, The Creator, Incubus, The Temptations, Luther Vandross, A Perfect Circle, Brockhampton, Digable Planets, New Radicals, Outkast, Elliott Smith, Nine Inch Nails, Blink 182, Enjoy, and Sublime. I'm getting more into System of A Down, Korn, Nick Drake, and Slipknot. My favorite music genre is a tie between 90s alternative and R&B. I enjoy finding new music on Spotify and thrifting CDs and cassettes of my favorite artists at thrift stores around metro Atlanta.



My hobbies include thrifting, collecting vintage technology, visiting book stores (pre-pandemic, of course), polaroid photography, roller skating, reading, and playing Stardoll. Oh, and I also hoard vintage teddy bears! My favorite find is my Richie bear produced in 1999 for the new millenium, Y2K!



This website was created due to my admiration of early web design. Being born in 2001, I never had the chance to truly relish in the primitive era that made the early web such a unique time in history. Thank you so much for visiting, and please remember to share and bookmark my site!



---
HOME